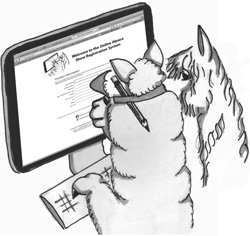 Alpaca Show Registration System
This registration site is designed and supported by Don Tompkins of Alpacalachin Farms. Over 685 alpaca shows have been supported under the following show rules: AOA, ALSA, International, and Canadian. Show sizes range from as few as 100 alpacas to as many as 1500 alpacas.
If you are interested in using this registration system for your show please feel free to contact Don Tompkins. My fees are very reasonable (I can support shows from level II - level V) and by having the farms enter their own data into a database it will allow the show superintendents more time to focus on the more important aspects of the show.